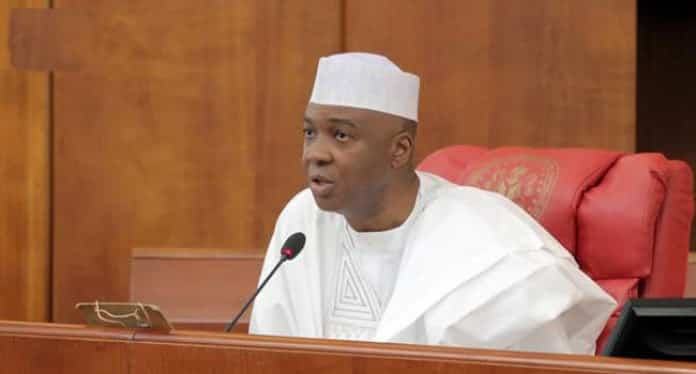 The Senate President,
Bukola Saraki
, has formally announced his exit from the All Progressives Congress, APC.
This brings an end to months of speculation that Mr Saraki was set to leave the ruling party for the opposition Peoples Democratic Party.
Taking to his social media handles Tuesday, Saraki said he reached the decision after 'due consultations' with his people.
"I wish to inform Nigerians that, after extensive consultations, I have decided to take my leave of the All Progressives Congress (APC),"
he wrote on his Twitter handle.
Mr Saraki's defection comes after all the federal lawmakers from his Kwara State left the APC last week.
Similarly, the Kwara State Governor, Abdulfatah Ahmed, announced that he has also defected to the PDP.
A statement by his media aide, Muyideen Akorede, said the decision followed consultations with people in the state.
"Following due consultations with the people and in response to calls by major stakeholder groups in the state, Kwara State Governor, Alhaji Abdulfatah Ahmed today defected to the People's Democratic Party(PDP), having realized that the All Progressive Congress (APC) can longer serve as a platform for achieving the aspirations and expectations of his people,"
the statement said.
Saraki is largely expected to join the PDP.