A new report by BudgIT, a civil society organisation, has shown that only four states in Nigeria can pay salaries without resorting to lending or going to Abuja for bailout funds.
The report, state of State 2017, was launched on Thursday and released to the public on Friday.
"Important is states' ability to meet their recurrent expenditure obligation with all revenue source — a test of prudent fiscal management.
The states are:
1. Kano,
2. Katsina,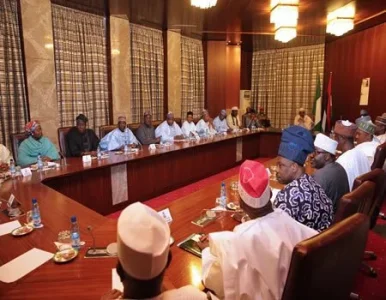 3. Rivers and
4. Lagos top that portion of the index.
"In effect, only four states could meet their recurrent expenditure obligation without resorting to borrowing or tapping donor funds and other extra-budgetary revenue sources."
Majority of the states lost large portions of the federal accounts allocation committee (FAAC) monthly allocation to monthly deductions over debts.