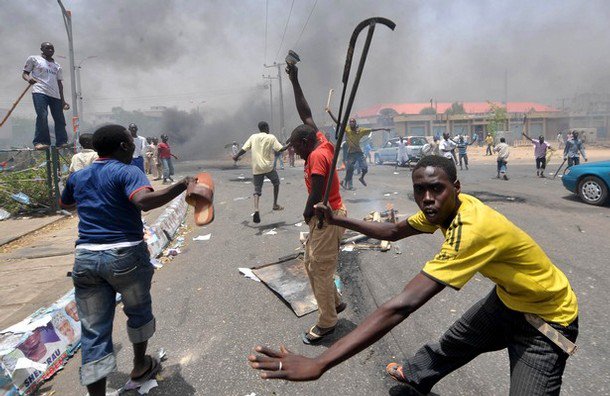 Christians in Kaduna state in Nigeria who have had enough of being oppressed have reportedly started taking up arms and pushing back against Muslim militants who have torched their villages and driven them out of their homes.
Earlier this month, Muslim Fulani herdsmen Anas Shuaibu, 20, and Yahaya Musa, 14, were gunned down while herding cattle in the Anguwan Yashi village in Southern Kaduna. The incident has sparked fears of a fresh spate of violent clashes in the area and has prompted the National Assistant Secretary of the Miyetti Cattle Breeders Association to urge the people "not to take the laws into their hands" and instead let "security agencies do their job," Premium Times Nigeria details.
In the past few months, more than 200 people have been killed in violent fights involving farming communities and herdsmen in Southern Kaduna. The clashes have pushed the government to launch several peace initiatives and establish some army bases in a bid to maintain peace in the area.
The shooting of the two Fulani herdsmen is an example of what could happen once persecuted Christian farmers reach their limit and finally decide to fight back against their oppressors. Crux notes that Christians are able to fight back, but they tend to hold back most of the time.
Nigeria is a country whose population is mostly made up of an equal number of Christians and Muslims. Government officials have largely insisted that the conflicts in the country are not driven by religion and instead have attributed it to tension between the Fulani herdsmen and tribal farmers.
However, the publication points out that most of the herdsmen are Muslim and the majority of the farmers are Christian. Therefore, the religious aspect of these conflicts cannot be totally ruled out.
Church of Christ in Nigeria chairman Rev. Dauda Musa Choia said there is an existing religious crisis in Nigeria. He said Muslim ethnic groups have banded together with the Fulani herdsmen against the Christians.
Dalyop Salomon, a Christian attorney representing victims of the Fulani militants, said Christians do not fight back because they do not have the weapons needed to do so. He also said they would fight "if there's a law that warrants us the right to have weapons."
With the recent turn of events, it would seem that the Christians in Kaduna state have already grown tired of "turning the other cheek" and have instead resorted to fighting their persecutors with the same level of attack.